Become a Little Good Harbour Property Owner
Little Good Harbour offers prospective prospective property buyers a chance to invest in one of the few family-run hotels located on the West Coast of Barbados. With attractive options, expert management and strong booking history, it provides an incredible Barbados property ownership opportunity.
Ownership
Little Good Harbour is a self-catering hotel with one, two and three bedroom condominiums set on two acres of lush beachfront gardens on the famed west coast of Barbados. There are two pools, a spa and private gym as well one of the island's most famed restaurants, The Fish Pot.
The development is owned by a holding company which issues one residential share per condominium. Each shareholder will be entitled to exclusive possession of the condominium to which the residential share applies. The company's structure provides a reduction in annual land tax & certain benefits applicable to hotel operations. Any future sale is by sale of the share. Under Barbados law, sale of shares attracts a 2.5% transfer tax & 0.5% stamp duty.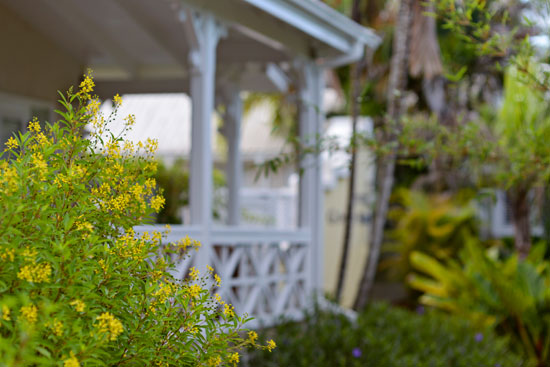 Management
An owner must enter into a rental management agreement with Little Good Harbour Barbados, which has the prime purpose of managing the property as a hotel. All management, reservations & accounting support services will be supplied as part of the agreement.
Each owner must make his or her condominium available for rent for nine months of the year, with complete use of the condominium for the remaining three months.
All condominiums are sold fully furnished to ensure uniformity of contents. The property is fully serviced including housekeeping, nighttime security and regular pool & garden maintenance. All expenses & revenues are pooled, offering a fair distribution of net revenues between all owners. No one condominium will be favoured over another.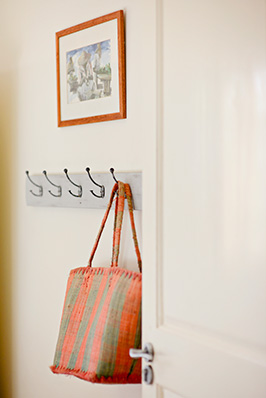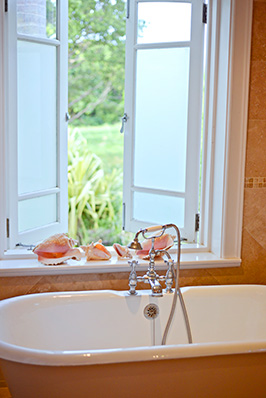 Properties for Sale
Little Good Harbour - Moondance - FOR SALE
Located on the prestigious West Coast of the island, Moondance is one of six (6) 3-bedroom luxurious condominiums located at Little Good Harbour, a small boutique hotel situated across the road from the beach. Attractively furnished, Moondance is positioned on the upper floor and comprises an open plan living room leading to the kitchen, 3 air-conditioned bedrooms, 3 bathrooms, a large patio encompassing the dining area, and master bedroom patio.
Little Good Harbour - Voyager - FOR SALE
Located on the prestigious West Coast of the island, Voyager is one of six three bedroom luxurious condominiums located at Little Good Harbour. Attractively furnished, Voyager is positioned on the ground floor and comprises an open plan living room leading to the kitchen, three air conditioned bedrooms, three bathrooms, a large patio encompassing the dining area and a master bedroom patio.
For more information please contact us.

Thank you so much for a wonderful stay at Little Good Harbour. We simply enjoyed everything about our holiday from the moment you greeted us with a welcoming Rum Punch to the last delicicious lunch on the beach in the Fish Pot. You have built a wonderful business with care and attention to detail from the unfailing courtesy and 'can do' attitude of your staff to the beautiful local art and furnishings in the villas and gardens. Having never visited Barbados before we were so happy that we experienced you and the north of the island first. We will be back and we will have no hesitation about recommending you to everyone we know!
Chris & Sharon - United Kingdom
Hello from higher latitudes! A week ago we were on a beach, and now I'm commuting to work in a snow storm. Such is life! Please pass along our warm thanks to your team. From our inviting villa, to the delicious Fish Pot and down to the charming floating dock and Capt. Dwayne. Both you and Andrew offered us what a corporate chain cannot- a stylish home away from home with an added personal touch. From our greeting at the beginning to our warm goodbye at the end, we were well taken care of and that made our Dad's birthday trip a perfect one. Little Good Harbour truly reflects the warmth and charm of Barbados. I look forward to seeing all of you again, Leslie
Leslie - UK
Our Perfect, Little Hideaway
We love coming to Little Good Harbour year after year and it just keeps getting better. Graham and Trevor are really the most welcoming hosts and we will definitely be coming back - next time with the children. Comfortable rooms, excellent staff, perfect level of service - could not ask for more.
Giles - United Kingdom
This small, low-key, relaxed and out of the way property lies on Barbados' sleepy north-west coast. It offers spacious, cottage-like suites equipped with full kitchens, and dining in The Fish Pot, a casual-chic beachfront restaurant that is one of the most appealing places to eat on the island.
Fred Mawer - The Telegraph UK - UK
The Best restaurant on the Island! We visit Barbados every year and visit the Fishpot at least 6 times for dinner - it is a MUST! The food is really fabulous, the location is unbeatable and the staff are incredibly nice. The perfect spot for a relaxing evening - you will love it!!
Lynne and Adrian - England