Discover Barbados by Land & Sea
Barbados has amazing white sand beaches and aquarmarine seas, perfect for sunbathing & watersports.
It is also home to an incredible collection of historic sites, natural wonders and beautiful gardens.
Activities
Barbados offers a wonderful array of activities, both on land and by sea. Explore historic landmarks and beautiful gardens, relax on pristine white sandy beaches or spend some time enjoying the wonderful waters surrounding our island paradise.

Barbados Like a Local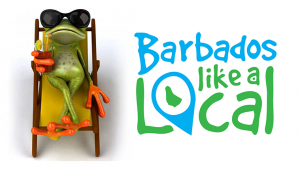 Want to experience Barbados like a real local? This insider's guide is filled with exceptional tips, anecdotes and stories of our beautiful island.

The app is FREE - click to download the app for your device!



Our Perfect, Little Hideaway
We love coming to Little Good Harbour year after year and it just keeps getting better. Graham and Trevor are really the most welcoming hosts and we will definitely be coming back - next time with the children. Comfortable rooms, excellent staff, perfect level of service - could not ask for more.
Giles - United Kingdom
This small, low-key, relaxed and out of the way property lies on Barbados' sleepy north-west coast. It offers spacious, cottage-like suites equipped with full kitchens, and dining in The Fish Pot, a casual-chic beachfront restaurant that is one of the most appealing places to eat on the island.
Fred Mawer - The Telegraph UK - UK
My husband, adult daughter and I had an absolutely wonderful dining experience here last evening. The food and service were excellent. It was lovely to have dinner with the sound of ocean waves in the background. We were in an alcove right on the beach! The dessert, cocoanut crumble, and also lemon pie were I think the best I've had anywhere. A very pleasant, casual atmosphere with top drawer food and service.
Elizabeth Hughes - Canada
Thank you so much for a wonderful stay at Little Good Harbour. We simply enjoyed everything about our holiday from the moment you greeted us with a welcoming Rum Punch to the last delicicious lunch on the beach in the Fish Pot. You have built a wonderful business with care and attention to detail from the unfailing courtesy and 'can do' attitude of your staff to the beautiful local art and furnishings in the villas and gardens. Having never visited Barbados before we were so happy that we experienced you and the north of the island first. We will be back and we will have no hesitation about recommending you to everyone we know!
Chris & Sharon - United Kingdom
Hello from higher latitudes! A week ago we were on a beach, and now I'm commuting to work in a snow storm. Such is life! Please pass along our warm thanks to your team. From our inviting villa, to the delicious Fish Pot and down to the charming floating dock and Capt. Dwayne. Both you and Andrew offered us what a corporate chain cannot- a stylish home away from home with an added personal touch. From our greeting at the beginning to our warm goodbye at the end, we were well taken care of and that made our Dad's birthday trip a perfect one. Little Good Harbour truly reflects the warmth and charm of Barbados. I look forward to seeing all of you again, Leslie
Leslie - UK