A Little Something Special
Little Good Harbour is the perfect destination for your next holiday - whether you are looking for a unique family getaway, romantic honeymoon or a relaxing staycation, there's a little something special just for you.


Your Home Away From Home
Little Good Harbour offers an incredible 'home away from home' - our cottages and suites provide everything you need to relax and enjoy your vacation, including full kitchens, spacious outdoor living space and comforting amenities. Enjoy deliciously prepared meals at The Fish Pot Restaurant, relax with pampering services at The Little Spa or let us help you book a range of exciting activities to help you get to know Barbados in a whole new way.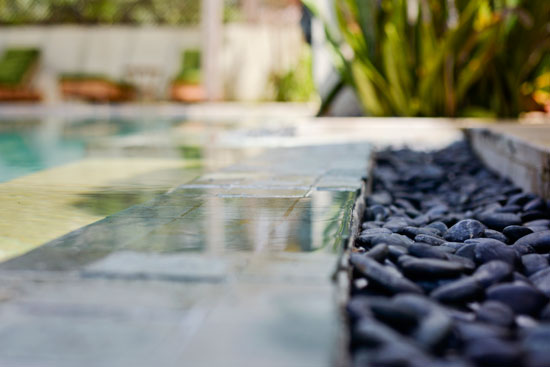 Please Note
CHECK-OUT TIME: Is 12 Noon. In the event where there is a late departure we shall try our utmost to accommodate guests as best as possible. To guarantee a late check-out and use of the room clients have the option to book their room for an additional night.

CHECK-IN TIME: is 15:00hrs. Therefore early arrivals who wish to guarantee their accommodation to be available upon arrival have the option to pay for their room from the night prior to actual early arrival.
HOTEL ROOM LEVY: Effective for all stays from the night of 1 July, 2018, guests will be required to pay the mandatory, Government Hotel Room Levy of US$4.38 per room per night. This levy is payable at check-out by cash or credit card.
Our Policies
Deposit Requirements
A 3 night deposit is required at time of booking. Cancellation less than 30 days prior to arrival for stays from 5 January - 15 April and within 14 days for stays from 16 April - 14 December will result in forfeiture of this deposit.
For stays from 15 December - 4 January, a 7 night deposit is required at time of booking and the balance is due 30 days prior to arrival. Upon paying the final balance, the full payment will be non-refundable.
Cancellation and No Show Policy
We recommend that our guests take out insurance against possible cancellation charges as shown below. If the accommodation is re-let for the full period of the booking, there will be no charge. In the case of early check outs, the full deposit is applied to any cancelled nights of a confirmed reservation.
There will be no refunds for early departures and no-shows will be charged the full cost of the stay.

Thank you so much for a wonderful stay at Little Good Harbour. We simply enjoyed everything about our holiday from the moment you greeted us with a welcoming Rum Punch to the last delicicious lunch on the beach in the Fish Pot. You have built a wonderful business with care and attention to detail from the unfailing courtesy and 'can do' attitude of your staff to the beautiful local art and furnishings in the villas and gardens. Having never visited Barbados before we were so happy that we experienced you and the north of the island first. We will be back and we will have no hesitation about recommending you to everyone we know!
Chris & Sharon - United Kingdom
The Best restaurant on the Island! We visit Barbados every year and visit the Fishpot at least 6 times for dinner - it is a MUST! The food is really fabulous, the location is unbeatable and the staff are incredibly nice. The perfect spot for a relaxing evening - you will love it!!
Lynne and Adrian - England
Our Perfect, Little Hideaway
We love coming to Little Good Harbour year after year and it just keeps getting better. Graham and Trevor are really the most welcoming hosts and we will definitely be coming back - next time with the children. Comfortable rooms, excellent staff, perfect level of service - could not ask for more.
Giles - United Kingdom
Hello from higher latitudes! A week ago we were on a beach, and now I'm commuting to work in a snow storm. Such is life! Please pass along our warm thanks to your team. From our inviting villa, to the delicious Fish Pot and down to the charming floating dock and Capt. Dwayne. Both you and Andrew offered us what a corporate chain cannot- a stylish home away from home with an added personal touch. From our greeting at the beginning to our warm goodbye at the end, we were well taken care of and that made our Dad's birthday trip a perfect one. Little Good Harbour truly reflects the warmth and charm of Barbados. I look forward to seeing all of you again, Leslie
Leslie - UK
My husband, adult daughter and I had an absolutely wonderful dining experience here last evening. The food and service were excellent. It was lovely to have dinner with the sound of ocean waves in the background. We were in an alcove right on the beach! The dessert, cocoanut crumble, and also lemon pie were I think the best I've had anywhere. A very pleasant, casual atmosphere with top drawer food and service.
Elizabeth Hughes - Canada